c3 multisport
C3 March 25th Club Newsletter. Details on Simon Whitfield May 29th Kids & Adult Triathlon. Quarry upgrades, Ukraine clothing drive & more.
C3 PLANNING A BIG SUMMER
Some of have been members for decades and others have been members for only a few weeks. I can tell you that C3 has our biggest and most exciting summer planned in our 27 year history. New paddle boards purchased, a much larger beach, new beach volleyball courts built, Olympic Champion Simon Whitfield planning on coming to Caledon at the end of May and early June. Our Kids of Steel Race (for adults and kids is back) and many additional events in paddle boarding, open water swimming and running races. C3 cannot do what we do without our amazing volunteers, board of directors and sponsors.

Please read through our newsletter to understand what you and your family can and should consider to optimize your fun and fitness tis spring and summer.

March is always an odd month of good and bad and cold and hot and snowy weather. April and longer days are right around the corner. Keep the faith.

Have a great week
Barrie Shepley
C3 Head Coach & Chief Idea Guy
LOTS OF FINAL WORK BEING DONE AT C3 QUARRY
While there is still some snow flakes blowing around, C3 senior staff and board and volunteers are preparing the quarry for our biggest and best summer ever. Paddle boards have been purchased. Volleyball nets are being picked up next week. Truck loads of sand were dropped in November to increase our beach size another 30% bigger. Work is being done on creating a second gazebo and we are optimally finalizing plans to try to get electricity down to the beach. You can't imagine how busy our team has been. More pictures and specific dates in the next few weeks.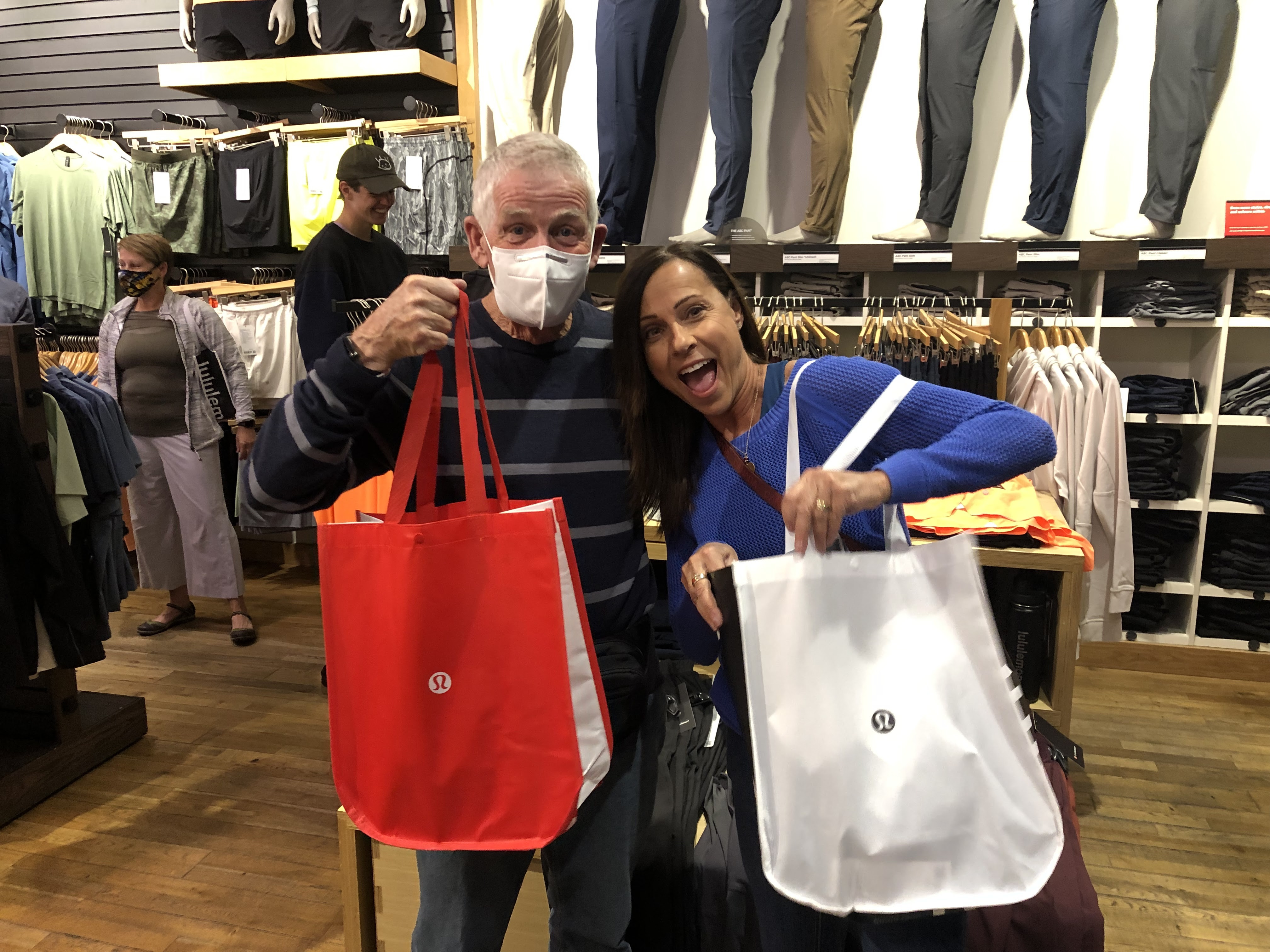 C3 CAMPERS ON A MASSIVE lululemon SHOPPING SPREE
Have you been a fan of the great Canadian company lululemon? They are now an Olympic sponsor for Canada. lululemon CEO Calvin McDonald was in Tucson at the C3 Winter Training Camp this past week. Calvin was generous enough to take the C3 club members for a shopping spree to the Tucson store. Lets just stay there were many happy smiling C3 members walking out of the store with a generous gift from lululemon. Pictured below are numerous C3 members at the lululemon shopping spree in Tucson.
OLYMPIC CHAMPION SIMON WHITFIELD COMING TO
THE BENSON STEEL - ROYAL CONTAINERS C3 KIDS OF STEEL & ADULT TRIATHLON
Its going to be epic and registration will be officially open next Friday April 1st. Simon Whitfield got started with Barrie Shepley when he was just 12 years ago, doing his first Kids of Steel race in the 1980s. Simon will be coming to the Benson Steel - Royal Containers Kids of steel and Adult Pool Triathlon in Caledon on Sunday May 29th. How exciting. You can race as a relay team or individual. Entries for kids as young as 3-6 years old with parents going with their kids, all the way to 75 year olds. The event is in a pool at Mayfield and bike and run outside. Look for details next Friday April 1st to start singing up. This event will sell out and we are giving C3 families a heads up over everyone else.
C3 BENSON-ROYAL CONTAINERS RACE ENTRY OPENS APRIL 1ST
The 4x Olympian - Olympic Gold Medalist, and Kids of Steel former racer, Simon Whitfield will be in Caledon to do our race May 29th. Start planning to do the race yourself and your local kids and grand kinds.
C3 JAMES DICK QUARRY
PADDLING PROGRAM BEING FINALIZED
We just purchased brand new boards, paddles and equipment. C3 staff are working behind the scenes to make paddling an even bigger part of our 2022 programming. More details in the next few weeks.
KRISTAN MARCHANT'S WEEKLY BIKES
Saturday March 26
th
2min each 50/70/90%/ 3min ez
30min @92% / 5min ez
20min @92% / 5min ez
10min @ 92% / 5min ez
Monday March 28
TH
2min each 50/70/90/40%
3x(30sec @120%/1min ez) + 2min ez
5x(3min@115%/3min ez)
Wednesday March 30TH
2min each 50/70/90%/3min ez
4x(11.5min / 1min ez) Intervals are at 70/81/90/100% respectively
CD
Saturday April 2nd
2min each 50/65/80/95% + 3min ez
3x[6min (done as 2min each of 85/90/95%)/1min ez] + 2min ez
2x [above set] + 2min ez
3x [above set] + 2min ez
2x [above set] + 2min ez
C3'S BLAISE UGLOW GETTING TO TRAIN WITH LIONEL SANDERS
C3 junior star, Blaise Uglow has been down in Tucson training with the club. He was invited by Ironman and World Champion Lionel Sanders to do some training with him. Lionel is a C3 alumni. Blaise's father David is a C3 board of directors and has been down in Tucson training hard with the club in Tucson.

Pictured below C3 Board of Directors David Uglow (left) and Bob Knuckey (right) on a long training run in Tucson this past week.
C3'S THREE REGULAR RUNS CONTINUE
Coach Luis and the gang have Tue & Thr night at 530pm and Sunday morning at 930am planned. We would love to have you involved. IF you are interested in starting (at any level of walk-jog) please email
barrie@personalbest.ca
for details. Everyone welcome at all workouts.
JOIN US FOR OUR SUN RUNS
Every Sun morning C3 club members run or jog or walk from the Caledon Hills Bike Shop. Why not join us at 930 am any Sunday. Just be in front of the Bike Shop in Inlgewood any Sunday (all ages and levels welcome).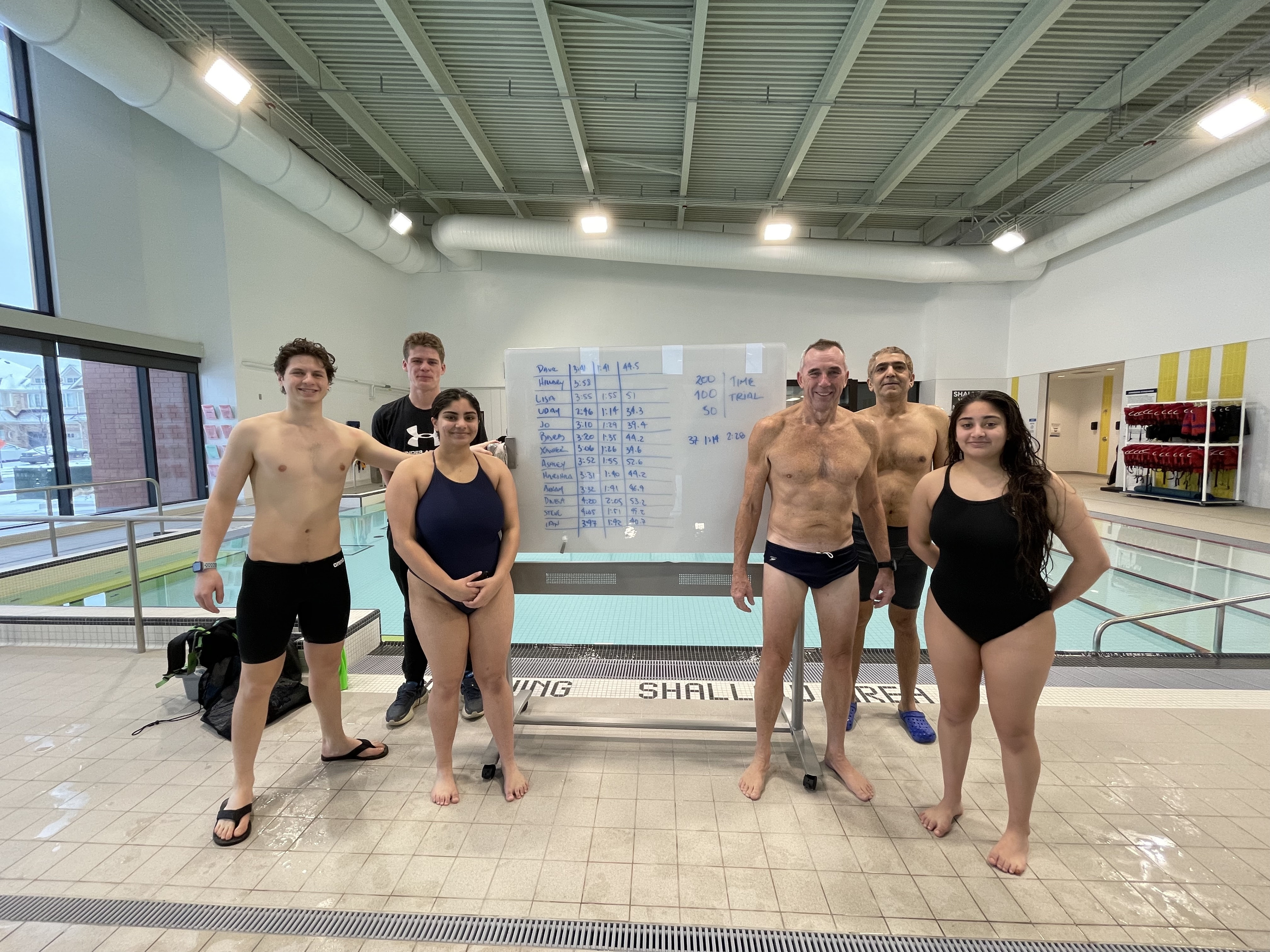 PLEASE TALK TO PATRICK & MIGUEL
Patrick and Miguel want to hear from you. If you are already in their swim program, please speak to them this weekend (week) so they know what swims you want to stay involved with post April 2nd. If you were not a part of our swims in the local pools and are interested, please email
patrick@c3online.ca
to discuss what days you might be interested in.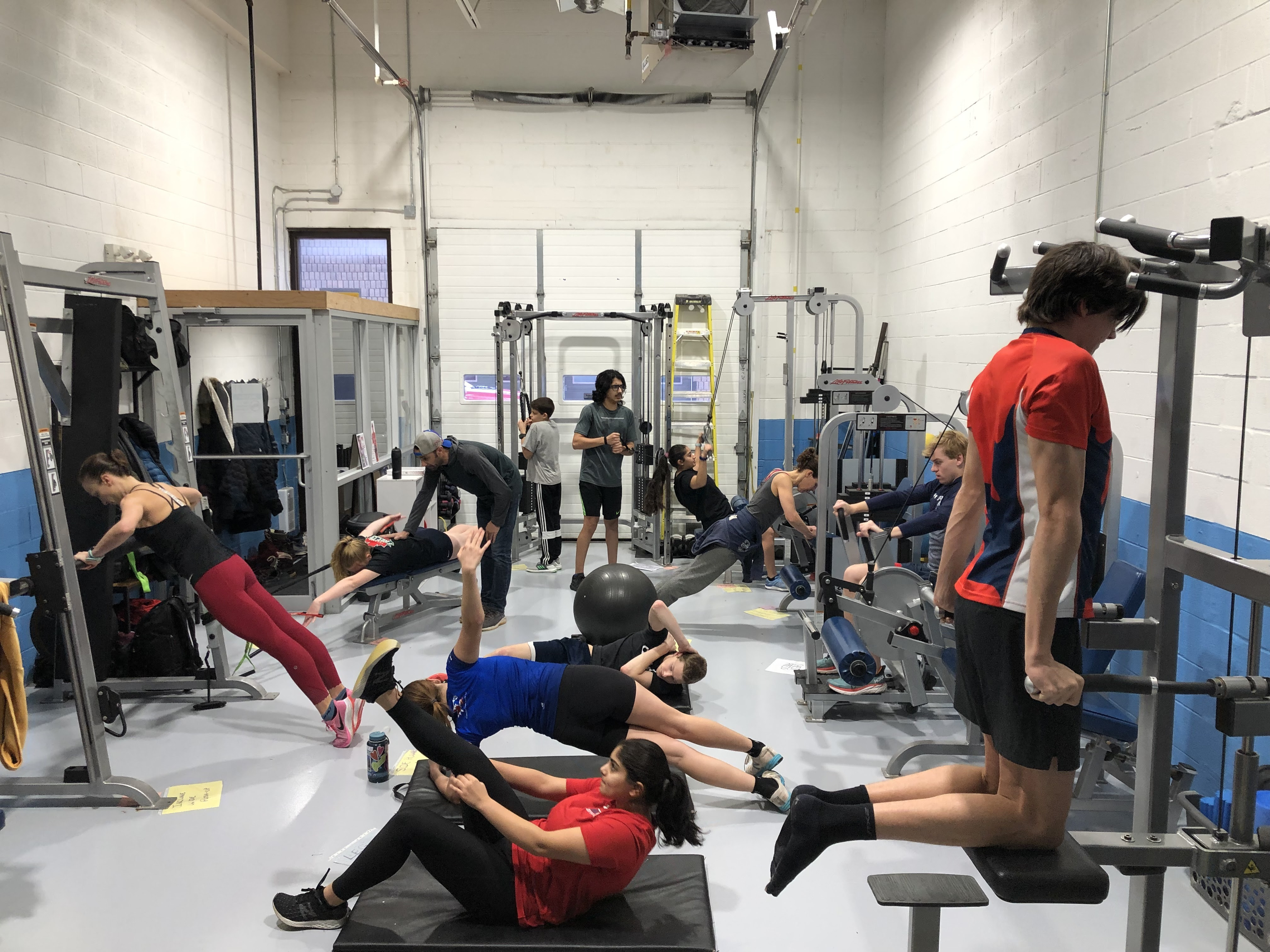 PATRICK'S 3 REGULAR GYM CLASSES ARE STILL ON
Wed pm, Fri Pm and Sun 1pm. Many of you need some strength training. Contact
Patrick@c3online.ca
to get back to 1, 2 or all 3 of his gym circuit workouts. Patrick's 3x a week indoor gym sessions are Wed at 530pm, Fri at 530pm and Sun at 1pm. More info at
patrick@c3online.ca